Mural Painting Thursday 7th to Thursday 14th April
We hope that you have visited our hut recently and seen the magnificent mural that is now on the wall, if not then do so?
We ran a competition with the Wokingham Times and they collected in the entries for a scouting scene for our wall facing the car park that was blighted with graffiti. The entries were judged and the best five selected. These entries partially duplicated each other and so we did not hold a formal judging competition to select the best one but we did award 5 prizes of a £5 W. H. Smiths voucher to Bethan Martin, Jonathan Dain, Harry McBain, David Price and Mark Johnson. The five winning entries were given to our street artist Tom, who then merged them into a single scene which you can see. If you want to see the various stages of the work look at the pictures at mural.
Before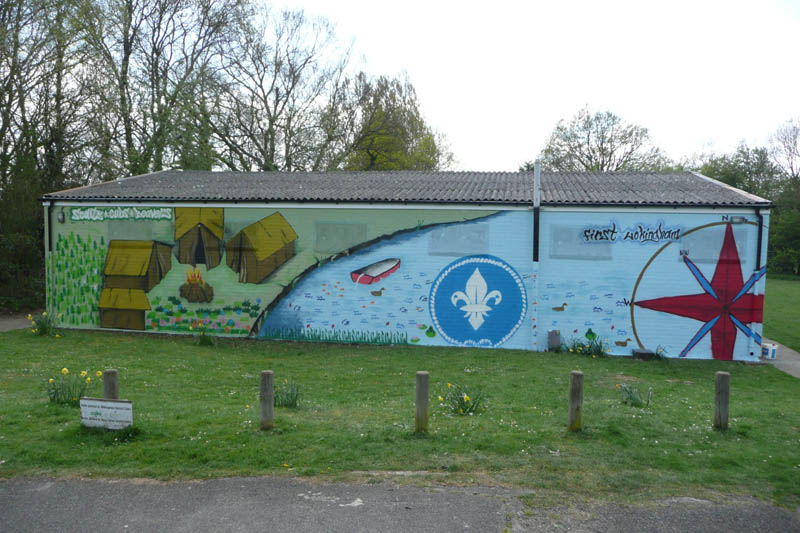 After