Cubs March 2009
Akela and Baloo get a Custard Pie in the face for Red Nose Day
As part of a fund raising for Red Nose Day the Cubs paid to take part in various activities that raised £105.
The highlight was an auction for the privilege of putting a custard pie into Akela´s or Baloo´s face.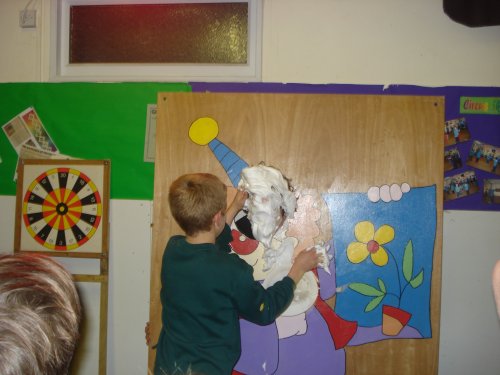 Baloo gets it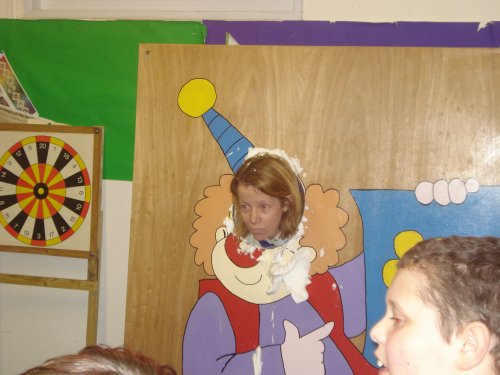 Akela gets ready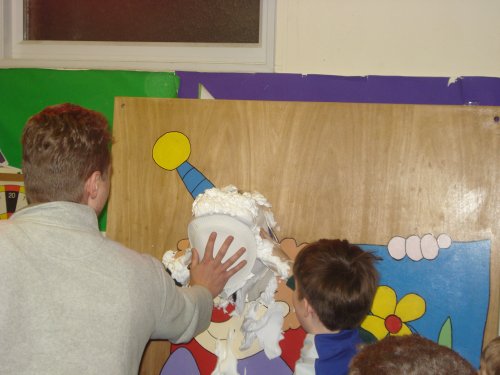 Akela gets it, Cub aided by Akela´s husband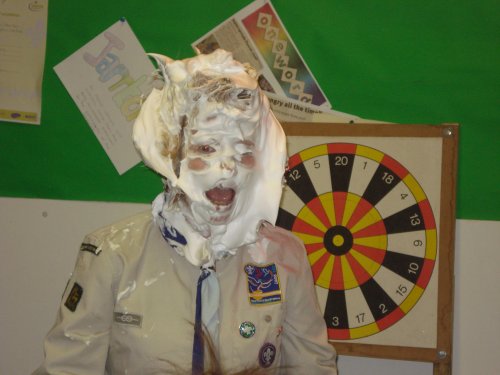 Akela sets new uniform standard!