Cubs & Beavers October 2009
Following on from last years successful Community Day our group was requested by Wokingham Town Council to plant bulbs in Langborough Road Recreation Park. This second Cubs Community Day took place on 18th October 2009 with the bulbs being supplied by the council.
The bulbs were planted at Langborough Road Recreation Park by Cubs and Beavers aided by parents. The Mayor of Wokingham Town, Councillor UllaKarin Clark along with her deputy came and joined in the planting.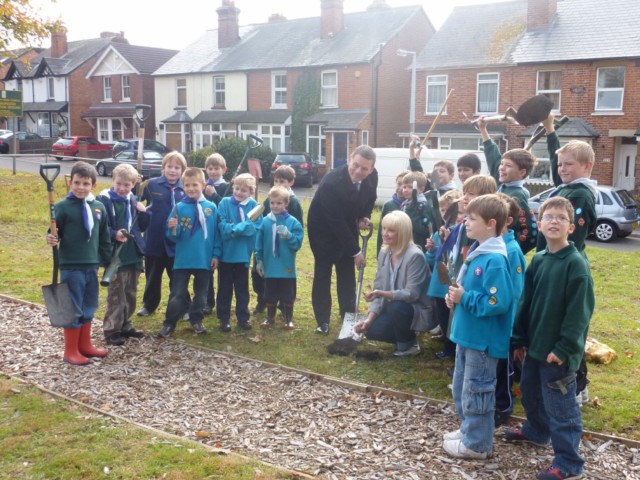 Cubs with Wokingham Town Mayor and her deputy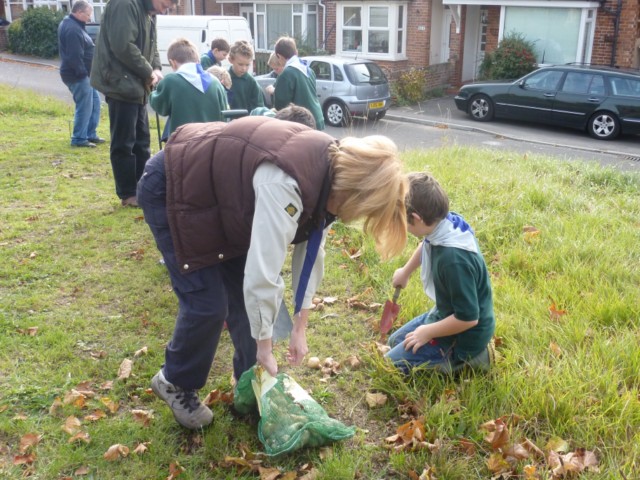 Akela giving out the bulbs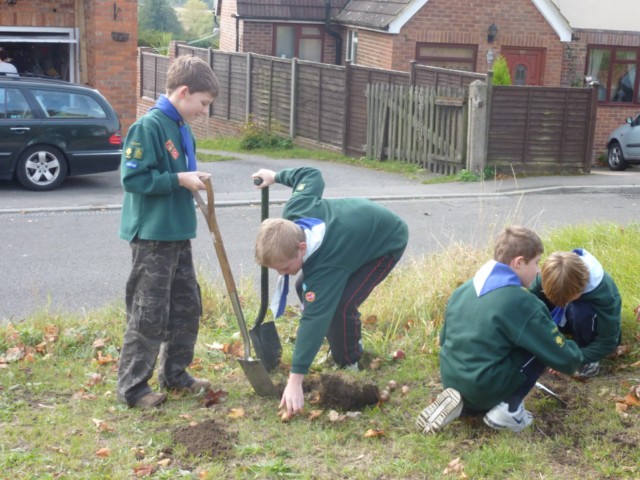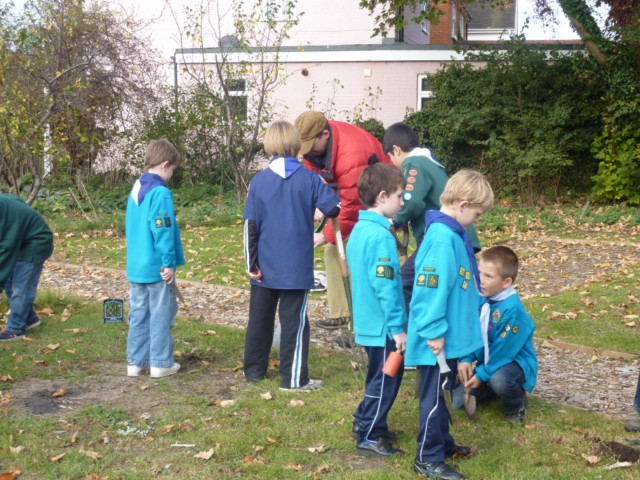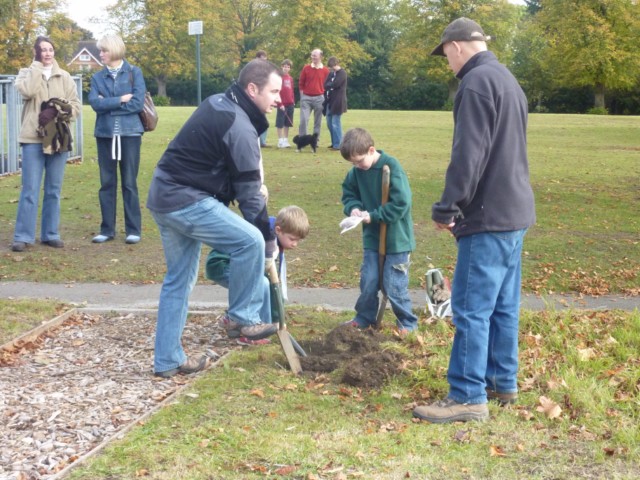 District Commissioner Andy McBain shows how to do it!